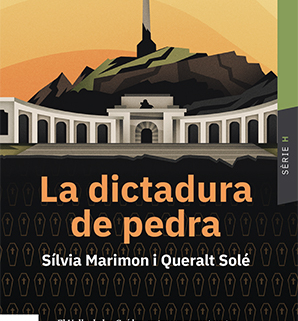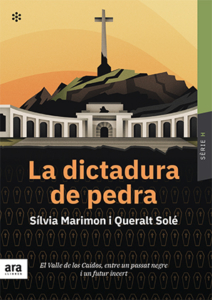 The Valley of the Fallen, between a black past and an uncertain future
The Valley of the Fallen was designed to cast the shadow of Franco's dictatorship and perpetuate the power of the victors over the defeated. Neither the Transition nor Spanish democracy has managed to dispel the secrets and opacity surrounding a monument that is sadly unique in Europe today. How was its construction financed? Who were the slave workers who worked for a decade? Who are the spoils that crowd the crypts? What symbolism hides its architecture? Who is and what does the challenging prior of the order of monks guarding the monastery of the Valley think?
In this book, historian Queralt Solé and journalist Sílvia Marimon illuminate the darkness surrounding everything related to the Valley of the Fallen up to the present day with rigor and an eagerness to disseminate information. They ask themselves a question: once the controversy over the tomb of dictator Francisco Franco has been overcome, what should be the destiny and function of this place?
Authors: Sílvia Marimon y Queralt Solé
https://politicasdelamemoria.org/wp-content/uploads/2019/12/2687_la-dictadura-de-pedra.jpg
422
298
F.
https://politicasdelamemoria.org/wp-content/uploads/2015/01/logo_memoria_Web.png
F.
2019-12-11 15:02:45
2019-12-11 15:02:45
The stone dictatorship