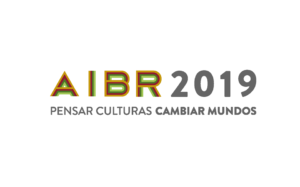 V International Congress of Anthropology AIBR
THINKING CULTURES CHANGING WORLDS
9 – 12 July, Madrid
Francisco Ferrándiz will close the V International Congress of Anthropology with a conference entitled "Exhume Francisco Franco? Ethnography of a descent to the depths of the Valley of the Fallen".
Under the motto "THINKING CULTURES, CHANGING WORLDS", AIBR celebrates its annual meeting in Madrid, from 9 to 12 July. This Congress poses the challenge of questioning the very concept of culture, which like any concept is limited by our values, structures, languages and criteria. Thinking cultures becomes a way of moving those limits. It is another way of understanding the world, of understanding the worlds and therefore of changing them.
On this occasion the AIBR Association has the collaboration of the Department of Social Anthropology and Spanish Philosophical Thought of the Autonomous University of Madrid (UAM) and the Research Group Anthropology, Diversity and Coexistence of the Complutense University of Madrid (UCM) as co-organizers. As in previous editions, the Congress will bring together students and professionals from all over the world who devote themselves to anthropological research in all its fields..
https://politicasdelamemoria.org/wp-content/uploads/2019/04/49895960_10158137530179447_1296511212023971840_n.png
599
960
F.
https://politicasdelamemoria.org/wp-content/uploads/2015/01/logo_memoria_Web.png
F.
2019-04-11 18:40:07
2019-04-11 18:40:07
Conference by Francisco Ferrándiz at the V International Congress of Anthropology AIBR